Facebook: https://www.facebook.com/WZ.NDDT/
About & Purpose
Invisible Hands International (IHI) is a non profit organization dedicated to the advancement of deaf and cultural awareness and to bridging the gap between the hearing and deaf communities.
Purpose:
Promote cultural awareness through arts and entertainment within deaf communities.
Recruit artists and performers and establish partnerships with performing arts, visual arts and media communities.
Educate deaf and hard of hearing through workshops related to arts, theatre and dance.
Provide opportunities and services for deaf and hard of hearing people to get professional training and employment related to arts and entertainment.
Sponsor a variety of fundraising activities to raise money to spearhead programs and events specially designed to benefit the deaf and hard of hearing as well.
Why Invisible Hands?
Invisible Hands, Inc (I.H.I.) is a non profit 501 (C) (3) tax exempt organization whose programs are possible entirely through earned income and contributions
Fred Michael Beam, IHI founder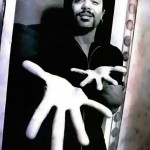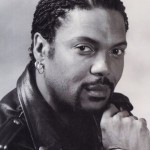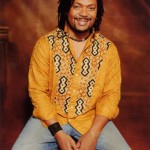 Fred Michael Beam, professional actor, dancer, choreographer, director, producer and director who currently live in Washington DC for numerous years, he has provided artistic direction and outlet for Deaf artists of all colors, ages and professional backgrounds by recruiting artists and performers and establishing partnerships with various performing arts, visual arts and media companies.
Fred founded the award-winning, non-profit organization known as Invisible Hands, Inc., which promotes Deaf culture awareness through art and entertainment, (www.invisiblehands.com). In addition to performing with many dance companies and theaters, including Arena Stage, Jewish Community Center, Goodman Theater, Kennedy Center, Imagination Stage, DuPont Alley Dance Company, two of Fred's dance companies, The Wild Zappers and the National Deaf Dance Theater, have toured across the United Sates, as well as several countries including Japan, Australia, Finland, and France. Not only has Fred worked within the Deaf community, he has also worked with highly acclaimed professional theater groups including Open Circle, Imagination Stage, Quest For Arts, Inc. and Liz Lerman Dance Co. Fred has taught and choreographed dance for many Deaf and hearing children within the Metro Washington, DC area. He has worked with the Model Secondary School for the Deaf, Kendall Demonstration Elementary School as well as Gallaudet University. Fred developed and leads two different educational theater programs in over 300 schools within the metro Washington, DC area. The program, "Sign Me A Story," is targeted to elementary school children allowing them to learn about American Sign Language and Deaf culture through interactive theater activities. The other program, "Let's Sign and Dance," is a family oriented program that include lessons on how Deaf people perform, dance and sign songs. He also established Theater Arts Leadership Training for Deaf People of Color at Gallaudet University. Fred established the Black Deaf Expo and hosted it since 2003, providing the Deaf Black community the opportunity to stand proud, displaying their culture. Fred serves on the boards of DC Area Black Deaf Advocate, Quest for Arts, Inc., and is a member of the National Association of the Deaf. He was President of National Black Deaf Advocates, One of Essence Real Men of the Year, Deaf Person of The Month, just to name a few.

Wild Zappers
With a powerful combination of American Sign Language, music and dance, the Wild Zappers focus on the beauty
Founded in 1989 by Irvine Stewart with the support of Fred Michael Beam and Warren "Wawa" Snipe, they promote cultural and educational awareness through entertainment within deaf and hearing communities.
Based in Prince George's County, Maryland, members of The Wild Zappers, mostly Jazz/Funk/Hip Hop dancers, have a wide variety of performance experience and theater affiliations. The Wild Zappers have appeared at Gallaudet University, the Kennedy Center's Millenium Stage, Miss Deaf DC, Black Family Reunion, DC Black Expo, Miss Deaf Maryland, and numerous government agencies. Around the country, they have performed at the Apollo Theater in Harlem; Imagination Celebration in Forth Worth, Texas; Walt Disney World, Orlando, Florida; and Deaf festivals in many states. The troupe has also toured Japan, Jamaica, and the Virgin Islands, and visited Brisbane, Australia for the World Federation of the Deaf.

National Deaf Dance Theatre
National Deaf Dance Theatre (NDDT), is an unique professional dance troupe that was founded in January 1988. This group blends a high energy dance with American Sign Language and theatre. NDDT believes that dance and theatre should be enlightening as well as entertaining within the deaf/hard of hearing and hearing communities.
NDDT is one of the foundations that help several performing arts group surviving over a long period of time. Oldest company in IHI, NDDT strives to enrich the lives of those who are deaf/ hard of hearing, in the world of professional arts. By bringing focus, sign language, energetic movements, and the beauty of dance in one uplifting experience for all. NDDT takes that to the next level.
Videos
Interviews:
Video courtesy of Invisible Hands Inc..